Mission Statement
Our customers are demanding, they need high quality products that support them in their daily work. They trust our products. With PHAKOS we guarantee our partners excellence and reliability of execution.
Vision
Long-term relationships with our customers are the foundation of our success. We must continue and perpetuate this relationship of trust and respond ever better to the expectations of surgeons and medical structures.
Who we are!
Created in 1993 by Olivier Aumaitre and based in Montreuil, Phakos aims to manufacture and distribute ophthalmic surgical devices.
The development and production axis is the research of innovative medical materials dedicated to this surgery, the main goal being to increase the efficiency of the instrumentation in order to allow surgeons to further push the limits of microsurgery which, in recent years, has been constantly increasing and is experiencing spectacular results.
In addition, the company does not refrain from adapting its research to related surgical techniques. All these studies are carried out in partnership, and for each specialty, with surgeons who are very specialized in their field.
The PHAKOS company now has two poles of activity:
The manufacture of ophthalmic medical devices through the absorption of the company OEIL'AD which began in January 2003.
The distribution of ophthalmic medical devices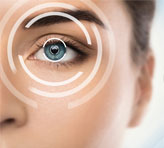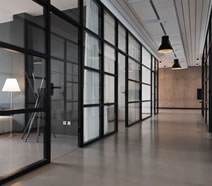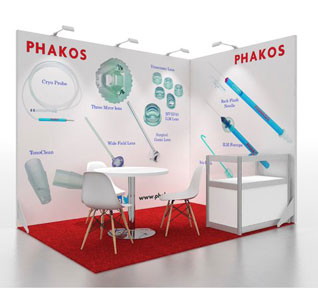 Since January 2016 PHAKOS has a new packaging site located at the headquarters in Montreuil.
It should be noted that particular attention has been paid to the quality of the controls, in terms of manufacturing as well as packaging and sterilization.
All of our distribution partners are certified to national standards for quality assurance system. Our manufacturing partners, considered at risk by the importance of their role, are certified to national standards in quality assurance system.